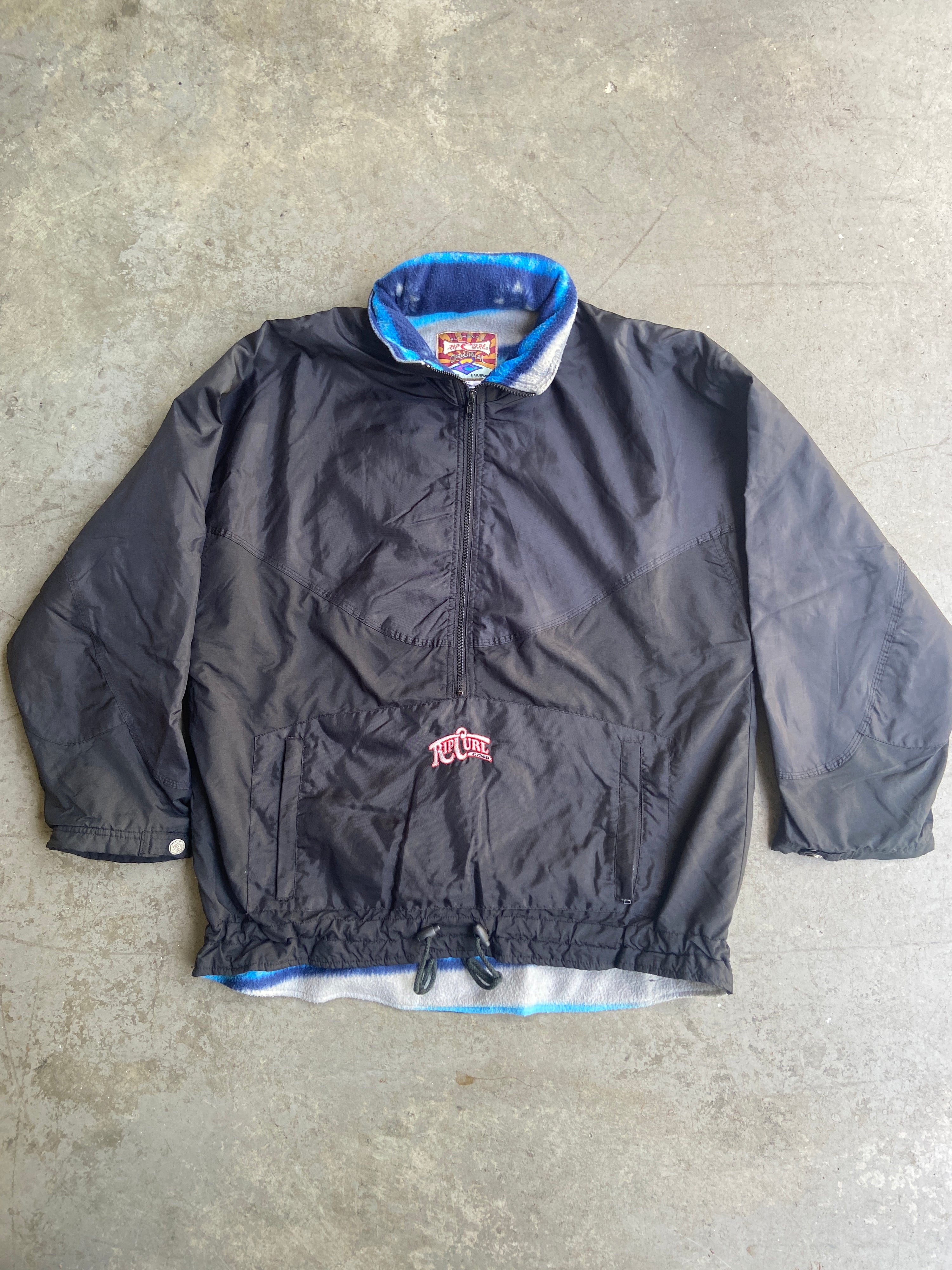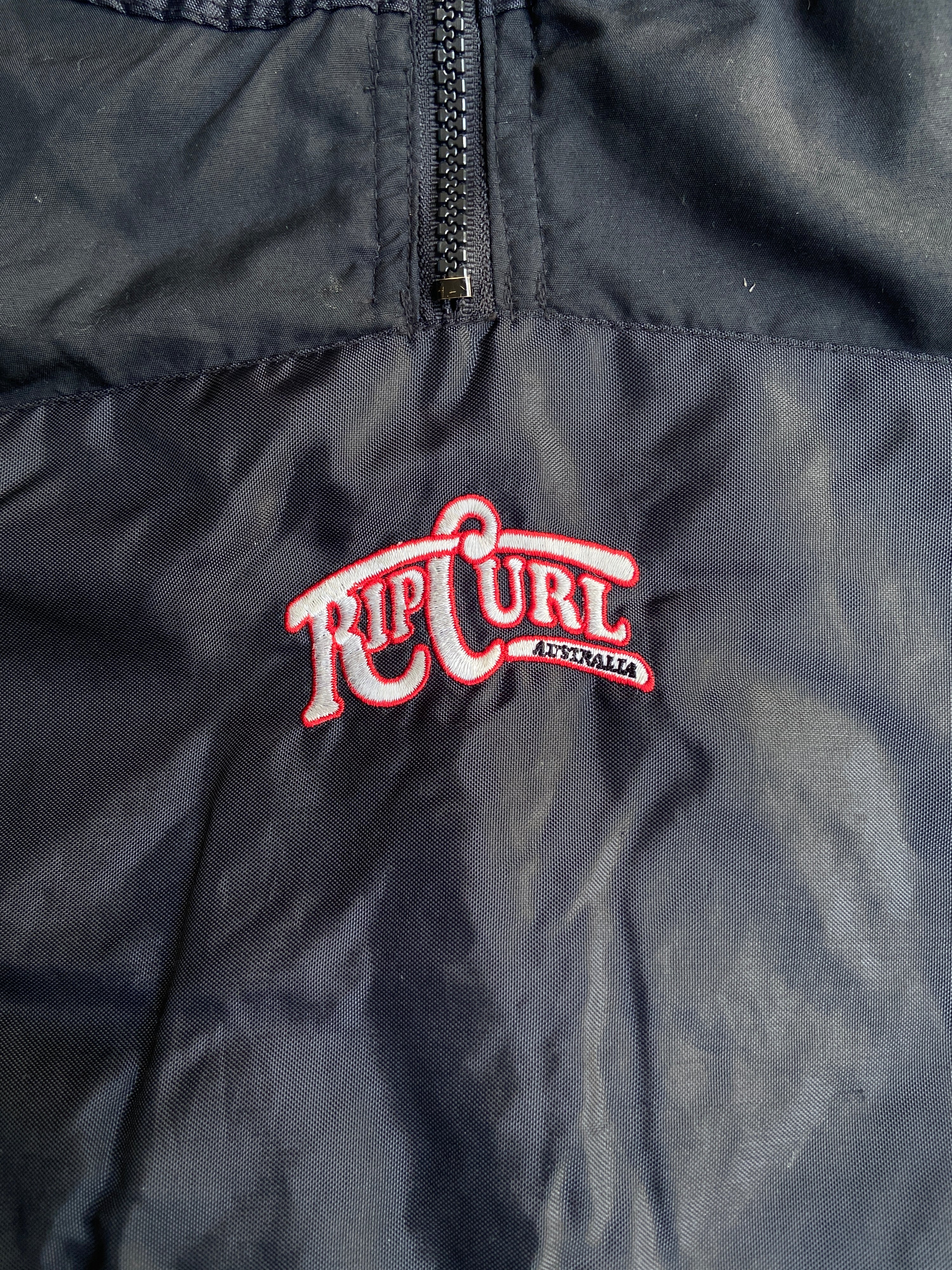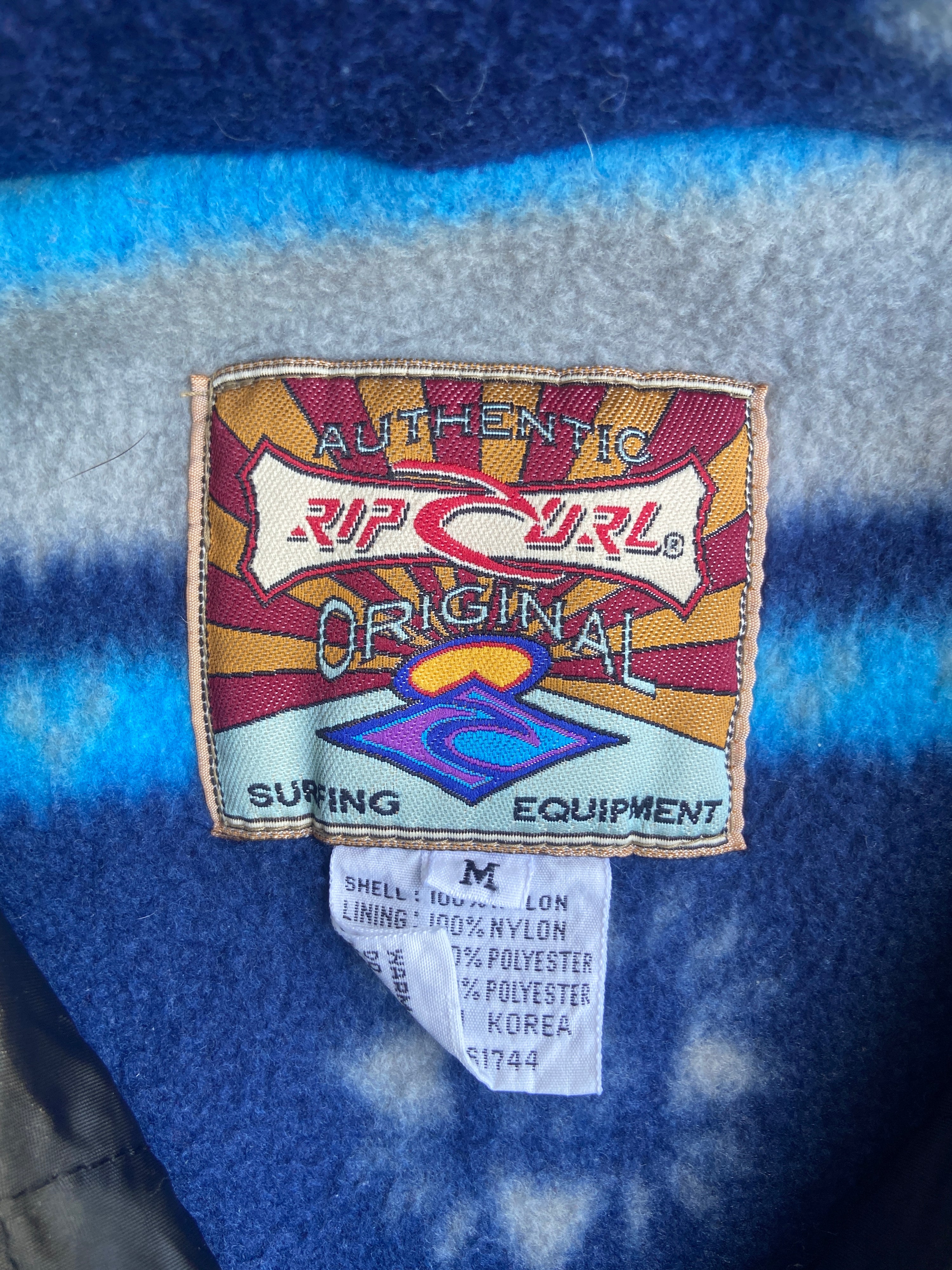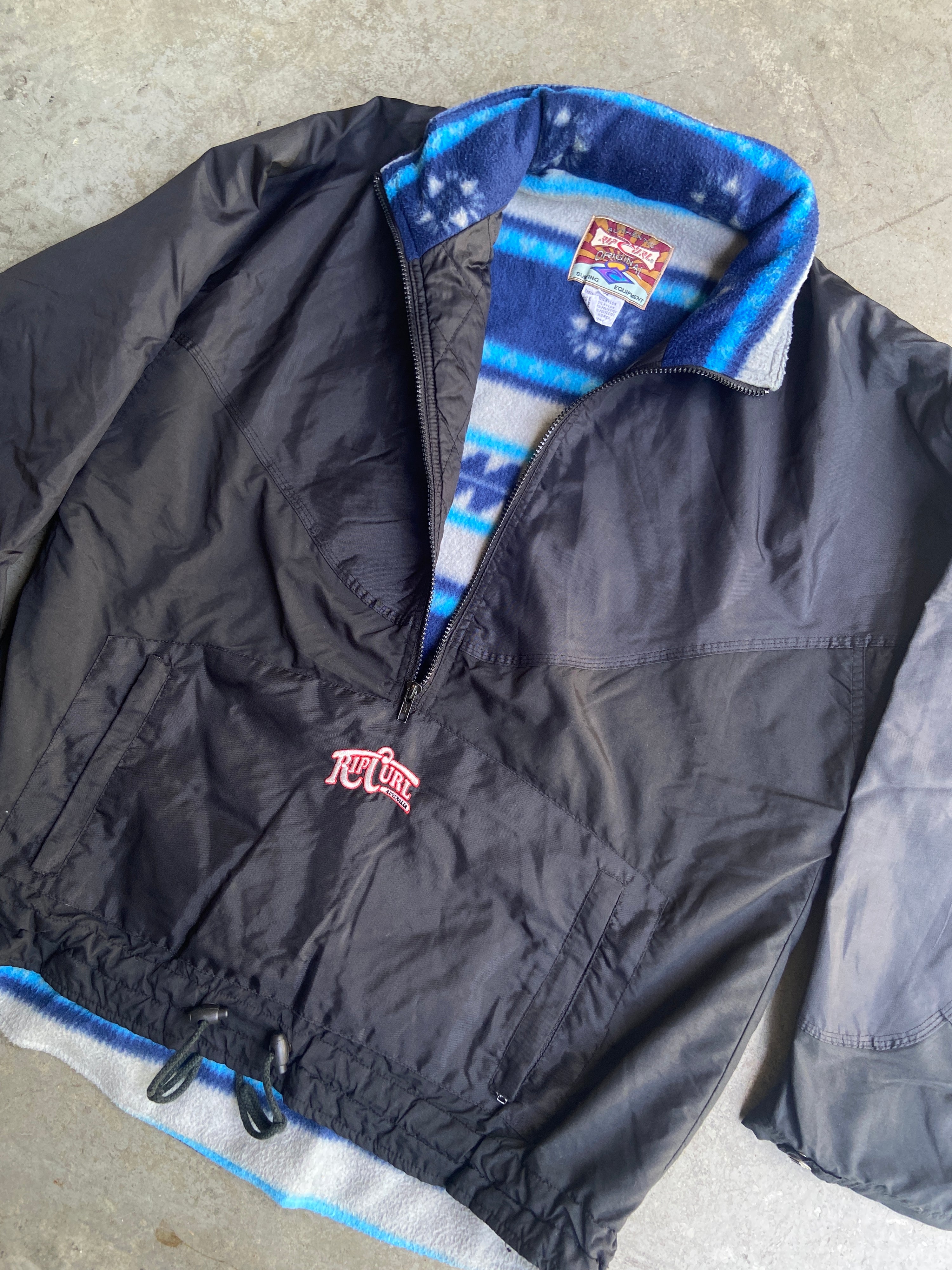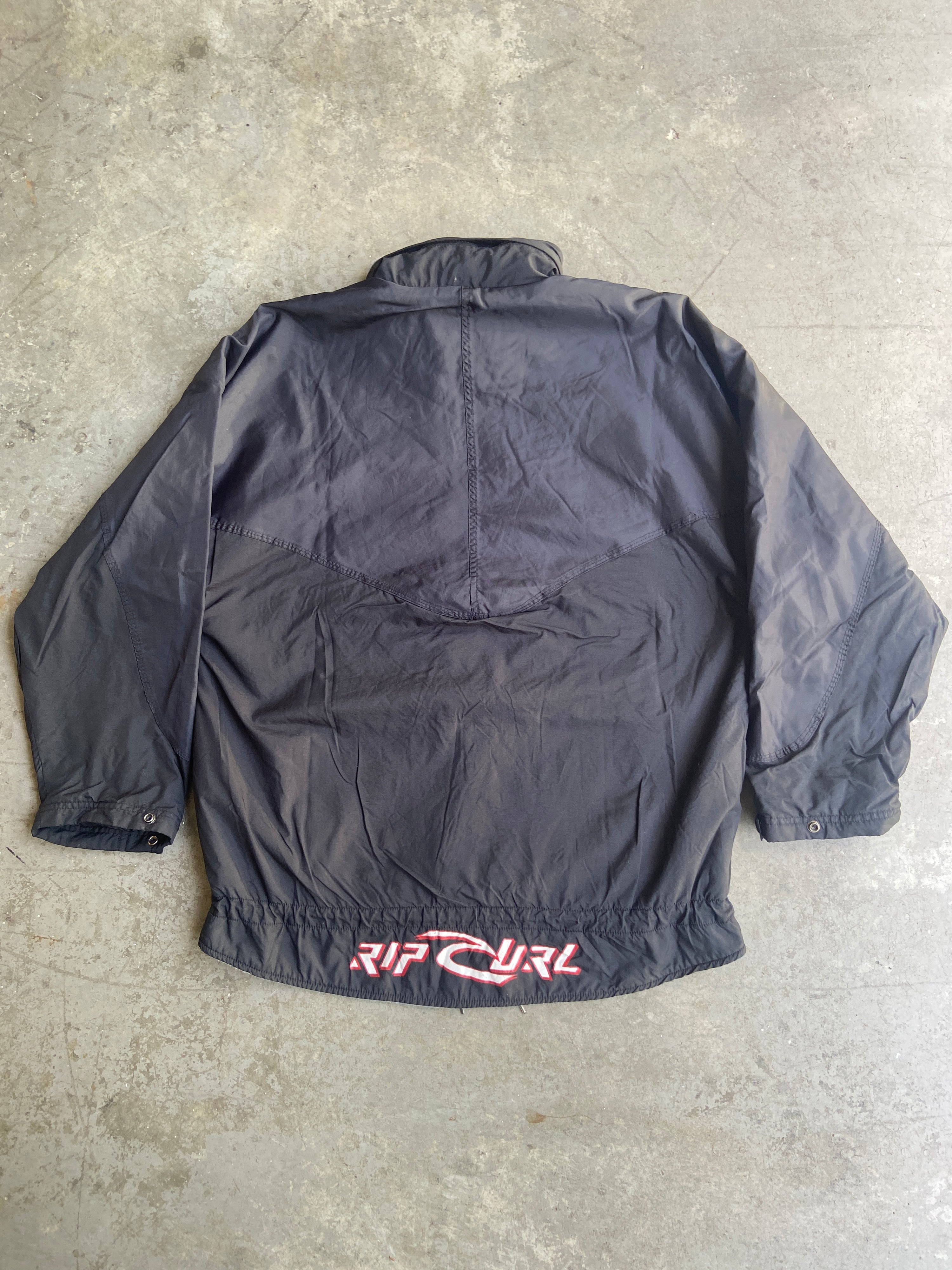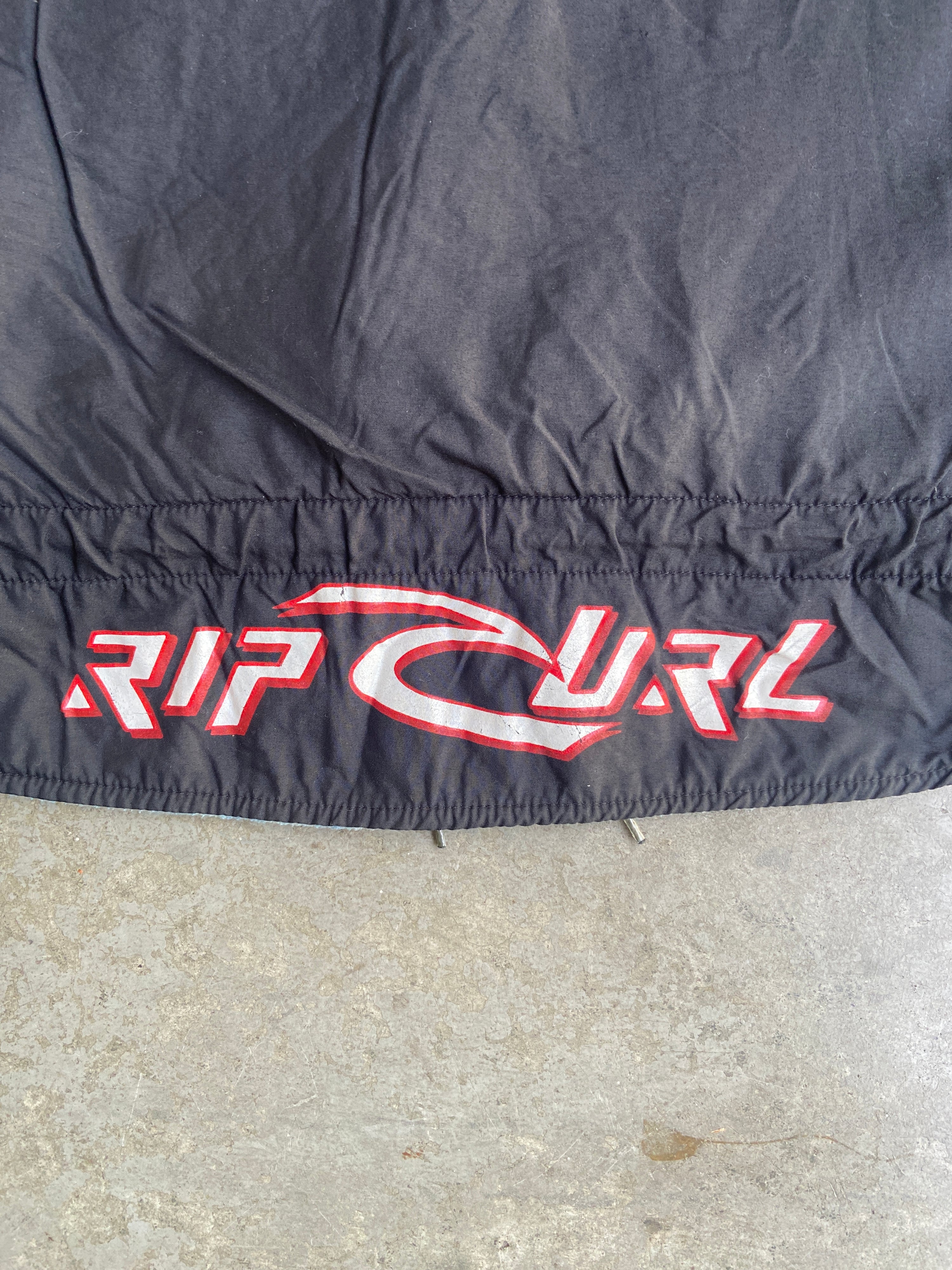 90s Rip Curl Pullover Jacket
An iconic piece of vintage surfwear, this 90s Rip Curl Jacket has so many awesome details to love. With a fully embroidered logo, packable hood, back graphics, printed fleece lining, and drawstrings, it's the perfect jacket for streetwear, skiing, and snowboarding. 
Size: Men's Medium
Measurements
Chest Across: 26"
Length: 30.5"
Flaws: No visible flaws.
90s Rip Curl Pullover Jacket